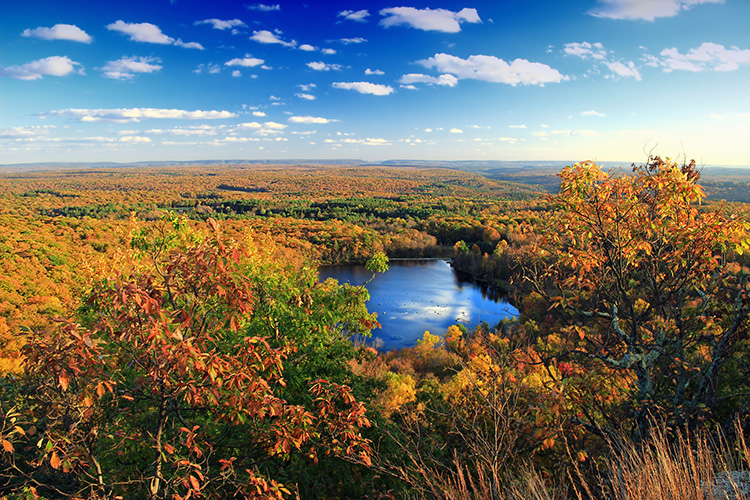 As the nation's most densely populated state, New Jersey is slated to reach full build out by mid-century. Maintaining sustainable funding for preserving open space, farmlands, and historic sites is essential. We must ensure future generations have safe, accessible parks to play in, clean water to drink, locally grown fresh foods, and access to our diverse cultural heritage. Preserving land reduces destructive flooding, protects our drinking water supply, and promotes outdoor recreational activities that provide substantial economic benefits and job creation. Moreover, conserved land provides economic benefits equaling more than 10 times the cost of preservation.
 
In 2014, 65% of New Jersey voters approved Public Question 2 establishing stable funding for the preservation and stewardship of open space, parks, farms, historic and flood-prone areas by dedicating 4 percent of existing Corporation Business Tax (CBT) revenues to preservation and environmental programs through fiscal year 2019, and dedicating an additional 2 percent of existing CBT revenues from fiscal year 2020 onward. The voter approved measure provides reduced, but stable annual funding for the depleted Green Acres, Blue Acres, farmland, and historic preservation programs, as well as programs to improve water quality, remove and clean up underground storage tanks, remediate brownfields, and clean up polluted sites.
 
This year, approximately $218 million in voter-dedicated funds was appropriated to preservation and stewardship, ending a two-year lag. The New Jersey LCV Ed Fund will ensure that the preservation and stewardship of open space, parks, farms, historic, and flood-prone areas continue.