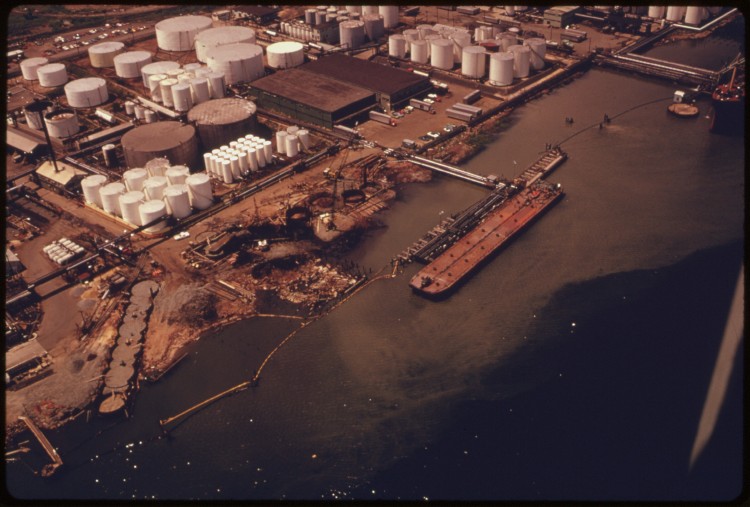 The federal government yesterday awarded nearly $70 million to New Jersey to help fund projects to upgrade sewage-treatment plants and drinking-water systems.
The allocation should help finance more than a half-billion-dollars worth of projects through the state's Environmental Infrastructure Trust, a vehicle set up to help communities fund clean-water projects.
The award from the U.S. Environmental Protection Agency is part of an annual appropriation to help the state raise water quality by improving treatment at wastewater plants and public systems providing drinking water to residents.
The money will help put a dent into one of New Jersey's most pressing infrastructure needs — upgrading aging sewage-treatment systems and drinking water facilities.
By the EPA's estimate, the state needs to spend $17 billion to fix its wastewater systems over the next five years and another $8 billion to upgrade drinking water infrastructure.
The biggest chunk of the money, $54.2 million, will go to the state's Clean Water State Revolving Fund, administered by the Department of Environmental Protection and the Environmental Infrastructure Trust. Along with a 20 percent state match and repayments from prior loans, the award will help finance approximately $510 million in clean-water projects at wastewater facilities.
The EPA also awarded $15.7 million to the New Jersey Drinking Water State Revolving Fund, which should help finance up to about $115 million in drinking water projects.
"Resources such as these will help in the effort to modernize our aging infrastructure in our big cities, small towns, and rural areas,'' said DEP Commissioner Bob Martin.
The EPA award comes from a program that has averted deep cuts in President Donald Trump's first proposed budget. Forty percent of the New Jersey DEP's budget relies on funding from the federal agency, according to Ed Potosnak, executive director of the New Jersey League of Conservation Voters.
Earlier in the day, environmental groups, members of New Jersey's congressional delegation, and local officials held a press conference calling on the GOP-led House to block the cuts in environmental spending.
Since 1960, the federal agency has awarded $2.5 billion to New Jersey through these clean-water programs, which has enabled New Jersey to finance $6 billion in projects, largely through low-interest loans.