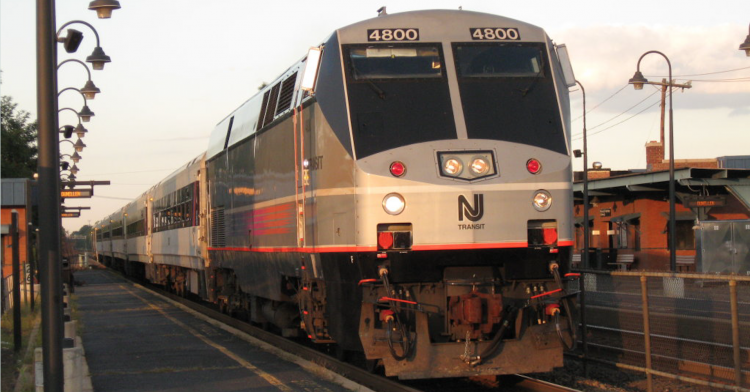 New Jersey Transit has broken down. Three recent train accidents -- two derailments in the past month and last year's Hoboken train disaster that killed one person -- are results of the current administration's decision to consistently underfund the state's public transportation systems. The consequences of these short-sighted decisions have made it more important than ever for our next governor to make improving public transportation a priority. Our next governor has the responsibility to ensure the safety of NJT riders and realize the economic and environmental benefits provided by modern, reliable, affordable and safe public transit systems.
It may come as a surprise that NJT is the largest statewide public transit system in the United States, serving nearly half a million riders per day by rail, bus and light rail. From the 1980s to the early 2000s, NJT was a national example of quality, efficiency and reliable public transit.
Under the current governor, however, NJT and the infrastructure it relies on have languished. The state has dramatically and consistently cut its support of NJT over the past 13 fiscal years, with the most severe cuts inflicted by Gov. Chris Christie. The current governor also left critical infrastructure upgrades and $3 billion in federal subsidies on the table by canceling a new, critically needed commuter rail tunnel under the Hudson River. To cope with ongoing budget pressures, NJT has shifted resources to its capital budget to cover operations, raised fares and cut services.
The results have been predictable but disheartening. NJT suffers the highest breakdown rate and the most major mechanical failures of the three major commuter rail services to New York. NJT trains break down every 85,000 miles on average, compared with every 200,000 miles for the Long Island Railroad and Metro-North. While major accidents are rare, the increasingly frequent episodes cited above underscore the consequences of the inability to fund repairs and upgrades. At a time when the state should be taking bold steps to combat climate change by investing in public transit, it has instead crippled NJT's ability to serve commuters.
Our next governor will have the opportunity to make a big difference. He or she must appoint qualified experts in public transportation to run NJT and insist on a comprehensive plan for improving transit infrastructure, safety and reliability. To fund projects, the next governor should dedicate a revenue source for NJT's operating needs and allocate an adequate amount of capital funding to transit projects, including an increase in the percentage of Transportation Trust Fund dollars that are dedicated to public transit.
Additionally, New Jersey residents all over would benefit from improved accessibility in the form of lower fares, more frequent trains and expanded bike and pedestrian access to transit stations.
There is ample reason for the next governor to act, even without the recent train troubles, because the economic and environmental benefits of public transportation are enormous:
Automobiles are the largest producer of greenhouse gases and air pollution in the state. Increased investment in public transit would reduce traffic by relieving pressure on congested, potholed roads, decreasing climate change-causing emissions and reducing asthma and other public health burdens from emissions.
The Hudson River tunnel, over a century old and nearing the end of its usable life, supports $100 million in economic activity per day.
In many urban areas, public transportation is the primary option available for a significant percentage of residents.
Public transportation connects workers to employers and affords those with access to it greater economic opportunities.
Public rail projects significantly increase home values in nearby communities. According to a 2010 study by the Regional Plan Association, homes near lines with improved service gained $23,000 in value, on average.
While the current administration has made short-sighted decisions that have neglected New Jersey's public transportation system, the next governor can choose a more forward-thinking path. Adequate investment in public transit safeguards New Jerseyans and pays big dividends to the state's environment and economy.
Seth Levin is manager of the New Jersey League of Conservation Voters Education Fund's "Green in '17" campaign, which works to elevate conservation issues in the gubernatorial election. Janna Chernetz is director New Jersey Policy Tri-State Transportation Campaign, which works toward a balanced, transit-friendly, equitable transportation network in New Jersey, New York and Connecticut.