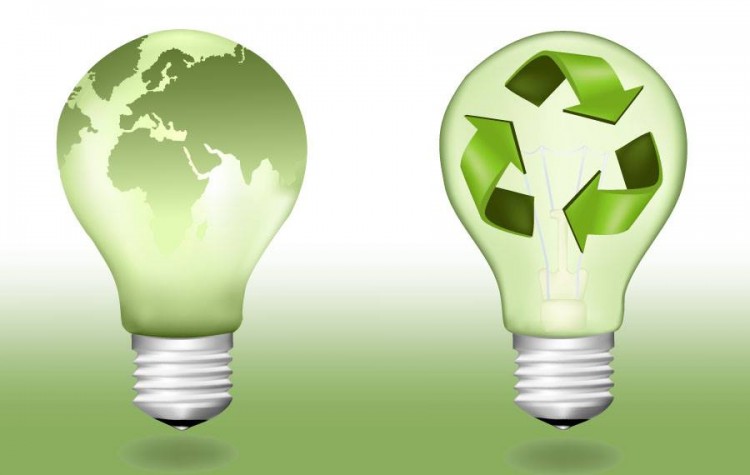 When you turn on the lights, you're probably not thinking about where your energy comes from. But the source of our energy has huge impacts on the health of New Jersey's families, environment, communities and economy.
What are the choices? Will we continue to increase our dependence on fossil fuels? Oil and gas have been cheap and plentiful for many years but they can and do pollute our air and water, threaten human health, and generate emissions leading to climate change. Or will we catch a new wave of clean, renewable energy sources — like responsibly-sited offshore wind and solar — and boosting energy efficiency? Long thought of as futuristic, solar and wind are rapidly becoming cost effective and more readily available.
Not long ago, New Jersey was a national leader in clean energy and energy efficiency. For example, in 1999 the state adopted the "Renewable Portfolio Standard" which required retail electric suppliers to obtain a percentage of their energy from renewable sources.
But our clean energy efforts have lagged since Gov. Christie withdrew New Jersey from the Regional Greenhouse Gas Initiative, and his administration delayed progress on offshore wind. The Christie administration's current policies favor increased use of natural gas to generate energy.
The best approach is energy conservation and efficiency, but New Jersey lags in this area as well. In 2006, our state was ranked eighth nationally in energy efficiency, but we've dropped steadily since then and now rank 24th, according to the American Council for an Energy Efficient Economy.
So how about choosing the clean energy path? Shouldn't New Jersey get ahead of the energy curve, reclaim its lead and take the road to renewable, clean energy?
Although the Trump administration is withdrawing from the Paris Climate Agreement and reducing budgets and authority at the EPA, states, cities and businesses across the country are stepping up their programs to achieve clean energy and energy efficiency.
Polls show that most Americans — rural and urban, conservative and liberal — are in favor of clean, locally-produced energy.
New Jerseyans are among them. According to a Fairleigh Dickinson University PublicMind Poll, 80 percent of New Jersey voters support increasing the state's renewable energy goals to 30 percent by 2020 and 80 percent by 2050.
In January, New Jersey will have a new governor, and a golden opportunity to lead the state's transition to a clean energy future.
Clean, renewable energy produces more jobs than fossil fuels and attracts innovation and business in emerging industries. And, ultimately, as the cost of renewables continues to go down, consumers win.
The New Jersey League of Conservation Voters' Green in '17 educational campaign has advice for New Jersey's next administration:
Commit New Jersey to 100 percent clean energy by 2050.
Reform public utility regulations to incentivize high energy efficiency and invest in projects that support emissions reduction targets.
Create disincentives for fossil fuel infrastructure projects that conflict with the goals of New Jersey's 2007 Global Warming Response Act.
Encourage utilities to meet aggressive energy efficiency targets and invest in energy efficiency programs in low-income communities.
Enact regulations that enable the development of offshore wind, and introduce legislation to allow community solar.
Retire the state's few remaining coal-fired generation plants before the end of their economic life.
Ensure that existing gas-fired generation plants do not increase emissions.
The time is now for New Jersey to take the road to renewable and clean energy.
To learn more about the need for renewable energy and energy efficiency, visit the ReThink Energy NJ website at www.rethinkenergynj.org. ReThink Energy NJ is a joint campaign of New Jersey Conservation Foundation, the Pinelands Preservation Alliance and the Stony Brook-Millstone Watershed Association.
To read the Green in '17 Environmental Policy Guide, go to www.njlcvef.org/greenin17.html.
And for information about preserving New Jersey's land and natural resources, visit the New Jersey Conservation Association website at www.njconservation.org or contact me at info@njconservation.org.
Michele S. Byers is executive director of the New Jersey Conservation Foundation.