Ed Potosnak, Executive Director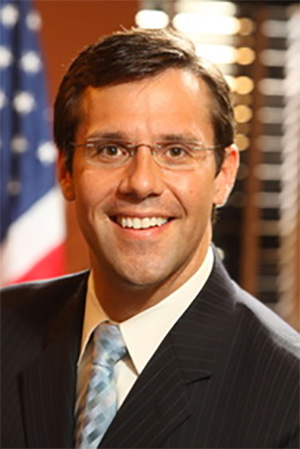 Born and raised in New Jersey, Ed grew up fishing, swimming and boating in the waters of the Garden State. As a young man Ed worked alongside his brothers in his parents' small business manufacturing life-saving communication devices for first responders.
After a decade in the classroom teaching Chemistry, Ed sought out an opportunity to improve education and environmental policy and was awarded a highly competitive Albert Einstein Distinguished Educator Fellowship to serve on Capitol Hill in Washington, DC where he crafted policies designed to improve our nation's health and competitiveness.
Ed is Executive Director of New Jersey League of Conservation Voters Education Fund. Ed is also Chair of the New Jersey Keep it Green Coalition, New Jersey State Lead for the Coalition for the Delaware River Watershed, Part-Time Lecturer at Rutgers University, a member of the Rutgers Glee Club Alumni Advisory Committee, and serves as President of the Franklin Township Board of Education. Ed enjoys reading, sailing, golf, skiing, singing, cooking, SCUBA, hiking, running, biking, and camping.
Cynthia Montalvo, Development Assistant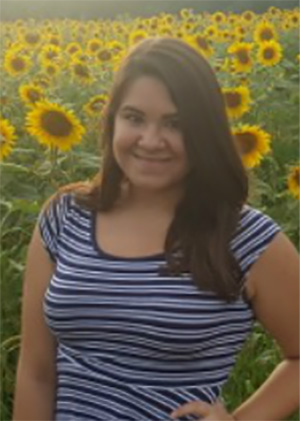 Cynthia Montalvo is the Development Assistant for the New Jersey League of Conservation Voters Education Fund. She graduated summa cum laude from Drew University, where she received her BA in Environmental Studies and Sustainability. Cynthia also wrote an honors thesis on "Renewable Energy Development in Germany and the United States."
During her undergraduate career, Cynthia studied environmental issues in relation to ethics, economics, business and society and served as an intern with the New Jersey Highlands Coalition in Boonton. As a student, Cynthia also assisted disaster and humanitarian relief efforts post-Sandy and was a member of the Drew Women's Rugby Football Club. In her spare time, Cynthia enjoys reading, traveling, learning new languages and spending time with her family and friends.
Drew Alan Tompkins, Public Policy Coordinator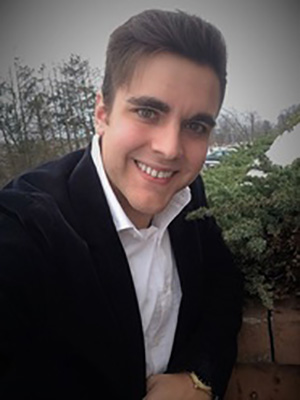 Drew Alan Tompkins is the Public Policy Coordinator for New Jersey LCV Education Fund. He is managing the Clean Energy Campaign designed to increase local governments' commitment to improving their Renewable Portfolio Standards. Drew also engages and educates government officials at all levels to encourage policy decisions that will protect vital environmental resources and sustainable economic development.
In May of 2015, Drew completed his Masters of Public Administration and a Master of Arts in Economics from the Maxwell School at Syracuse University. While in school, he completed research on sustainable development programs, income polarization, tax policy, and fair trade policy. Immediately before joining the team at New Jersey LCV Education Fund, Drew worked on the LD 11, 2015 Assembly Campaign as a Field Representative. The campaign resulted in one of the most surprising outcomes of the election cycle with the both challengers defeating the incumbents in a race that was not expected to be competitive.  In his free time, Drew enjoys playing guitar, reading, running, golfing, and visiting his family and friends that mostly remain in his native Central Pennsylvania.
Kristin Zilcosky, Director of Digital Engagement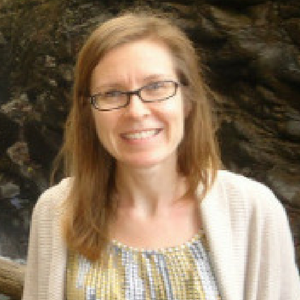 Kristin Zilcosky is the Director of Digital Engagement for New Jersey League of Conservation Voters and Conservation Voters of Pennsylvania. Kristin is spearheading an exciting program to protect the Delaware River Watershed, building a digital "megaphone," a list of 80,000 email activists who will be educated and mobilized, to support the work of the Watershed partner organizations. Before launching this project, Kristin served as the Digital Director for NARAL Pro-Choice America in Washington, DC. Kristin joined NARAL Pro-Choice America in 1999 and led the organization's online campaigns, including email marketing, mobile advocacy, and social media. Before joining the world of progressive politics, Kristin did historical research. Kristin hails from upstate New York and graduated Phi Beta Kappa from Trinity College in Hartford, CT with a degree in American Studies.