Ed Potosnak, Executive Director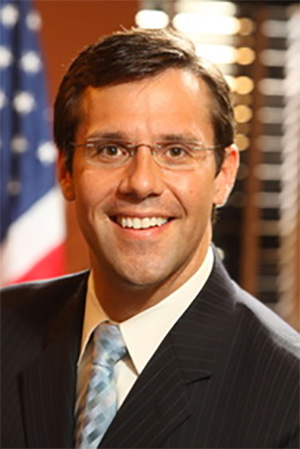 Born and raised in New Jersey, Ed grew up fishing, swimming and boating in the waters of the Garden State. As a young man Ed worked alongside his brothers in his parents' small business manufacturing life-saving communication devices for first responders.
After a decade in the classroom teaching Chemistry, Ed sought out an opportunity to improve education and environmental policy and was awarded a highly competitive Albert Einstein Distinguished Educator Fellowship to serve on Capitol Hill in Washington, DC where he crafted policies designed to improve our nation's health and competitiveness.
Ed is Executive Director of New Jersey League of Conservation Voters, the leading political voice for the environment. Ed is also Chair of the New Jersey Keep it Green Coalition, New Jersey State Lead for the Coalition for the Delaware River Watershed, a member of the Rutgers Glee Club Alumni Advisory Committee, the Board of Sustainable Jersey (http://www.sustainablejersey.com), and is a local elected official on the Franklin Township Board of Education and former Board President. Ed enjoys the outdoors, historic preservation, and theatre.
Sam Adamo , social media assistant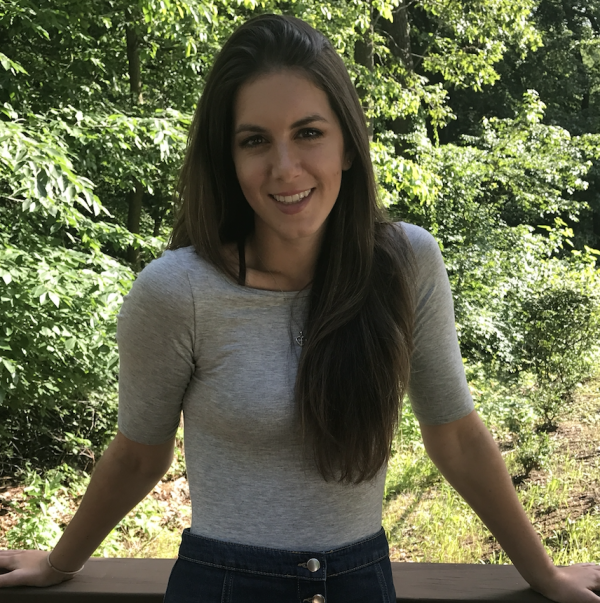 Samantha Adamo is the Social Media Assistant at New Jersey League of Conservation Voters and Conservation Voters of PA. She also volunteers as the Twitter, LinkedIn, and Facebook Platform Development Intern at Plastic Tides, a non-profit that aims to empower others to live a plastic-free lifestyle. Samantha is currently pursuing her Masters of Sustainability Leadership degree at Arizona State University. She graduated from the University of Connecticut School of Business in 2019, where she majored in Marketing with a concentration in Digital Marketing and Analytics, and minored in Psychology. In her free time, Samantha also manages the social media and blog content for the Making a Mark Foundation, a charitable foundation based near her hometown at the Jersey Shore, which focuses on environmental change. She especially loves the beach and partaking in outdoor activities.
Lee M. Clark, Environmental Justice Policy Manager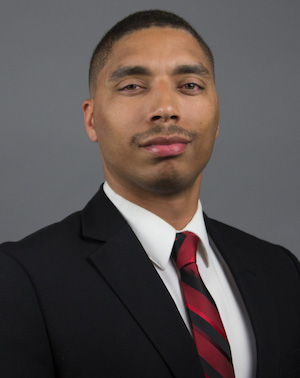 Lee M. Clark is the Environmental Justice Policy Manager for New Jersey League of Conservation Voters. A resident of Phillipsburg, Lee received his bachelor's degree in Political Science and master's degree in Business Communication from Rider University.
Prior to his current work with state and municipal environmental policy, Lee managed New Jersey League of Conservation Voters' and Conservation Voters of Pennsylvania's bi-state volunteer ladder of engagement program within the Delaware River Watershed. Lee has also worked as the Field Director for New Jersey League of Conservation Voters Education Fund's Green in '17 campaign, an initiative to raise awareness around prominent environmental issues including clean energy, clean drinking water, open space preservation, and environmental justice. 
Before joining the New Jersey LCV team, Lee worked in Pennsylvania on Hillary Clinton's 2016 Presidential campaign, coordinating canvasses, voter registration drives, phone banks, and volunteer recruitment. Lee also has local and state-level campaign experience including Tom Malinowski's 2018 U.S. House of Representatives campaign, Bonnie Watson Coleman's 2014 U.S. House of Representatives campaign, and Cory Booker's 2013 U.S. Senate campaign. Lee served on the Phillipsburg Town Council, becoming the first African American Councilman in the town's 158-year history, and served on the Phillipsburg Housing Authority as a Commissioner, appointed by Governor Phil Murphy in 2019. With unanimous Freeholder Board support, Lee currently serves an appointment on the Warren County Local Advisory Committee on Alcoholism and Drug Abuse. 
An avid outdoorsman from a young age, Lee enjoys hiking New Jersey's numerous beautiful trails and parks. Lee spends much of his recreation time camping, fishing, and kayaking with his family and friends around the region.  
Patty Cronheim, Campaigns Director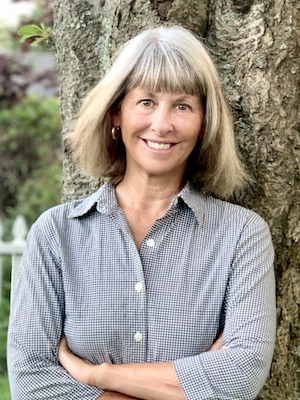 Patty is the Campaigns Director for the New Jersey League of Conservation Voters. A lifelong New Jersey resident, Patty is a co-founder of ReThink Energy NJ, where she worked as Outreach Coordinator to help foster a swift transition to renewable energy and a reduced use of fossil fuels. Through education and local engagement, she organized communities statewide to improve their health and safety by opposing fossil fuel projects, such as the PennEast Pipeline and the Northeast Supply Enhancement Project. She has consulted on various fossil fuel projects around the state, working with New Jersey Conservation Foundation and Eastern Environmental Law Center, and served on the New Jersey Environmental Justice Alliance Sandy Justice Round Table. 
Patty has a BFA in Film and Television from NYU, and Master of Science from Columbia University in Nutrition and Applied Physiology. She was awarded a Pipeline and Hazardous Materials Safety Administration (PHMSA) Technical Assistance Grant (TAG) to study pipeline safety at RCP Engineering in Houston, has served on the national Pipeline Safety Trust Stakeholder Engagement Group, and has advocated in New Jersey and Washington, DC on pipeline safety and health issues. 
Patty has volunteered for most of her life, starting as a teenager working on New Jersey farmland preservation. She now spends time leading Hopewell Township Citizens Against the PennEast Pipeline, and serving on the Climate Advisory Committee for the NJ Sustainable Business Council, and Mothers Out Front Health Impacts Advisory Committee. She is a board member of The Watershed Institute. 
Patty lives in NJ with her husband Mike and is a mother of two adult children. When she's not out surfing New Jersey's waters, or playing with her big dogs, Patty - an award-winning recording composer and jazz vocalist - enjoys performing music with various bands. Patty has won the West Coast International Song Writer awards, Billboards World Music Awards and performed original music on the Jane Pauley Show. 
Henry Gajda, Public Policy Director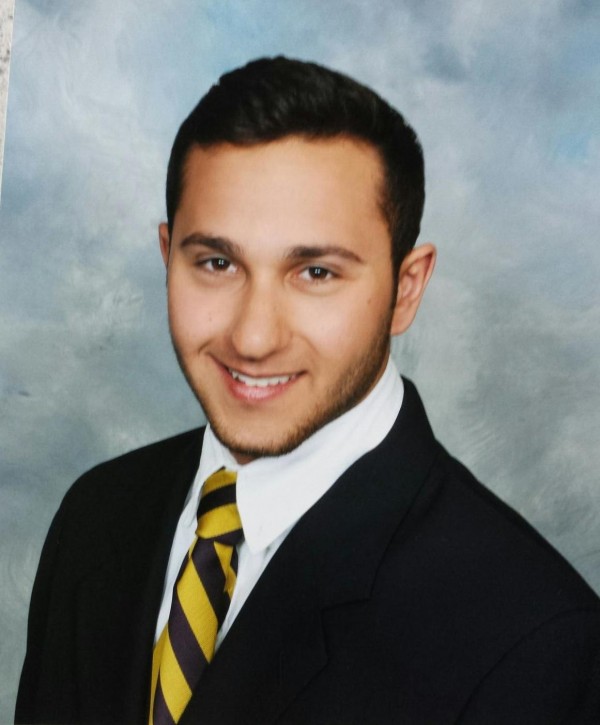 Henry Gajda is the Public Policy Director for the New Jersey League of Conservation Voters.  Before joining the NJLCV team, Henry served as a Campaign Finance Fellow on the 2018 Congressional Campaign of Andy Kim, who is running in NJ-03 district.  
Henry received his Master's of Science in Environmental Policy and Sustainability Management from The New School in Manhattan and wrote his thesis on "Ensuring Distributed Energy Resource Investment within Community Choice Aggregations in New York State." While in graduate school, Henry served as a teaching assistant for multiple urban environmental policy and design courses, and has conducted extensive policy research for several organizations - at home and abroad - regarding climate change, land use, mitigating risk, and community resilience. He also attended Rutgers University and received his Bachelor's of Science in Environmental Policy and Ecology. 
Henry is from the coastal town Brick, New Jersey, and loves spending his time traveling, listening to live music, and relaxing on the beach.
Joe Hendershot, Field Organizer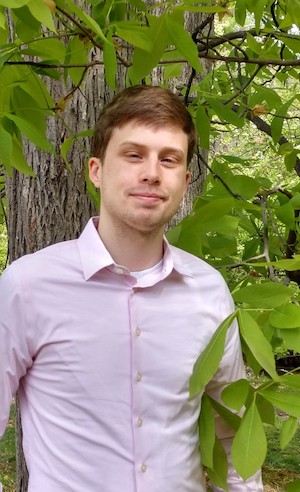 Joe Hendershot is a Field Organizer for New Jersey League of Conservation Voters. A lifelong resident of Hamilton, New Jersey, Joe graduated Summa Cume Laude with a bachelor's degree in Political Science and History from Rutgers University. Joe's studies focused on whether humanitarianism can be a topic of partial involvement or must be a goal that entirely encompasses a cause. 
While in school Joe interned with New Jersey LCV assisting with policy and development projects. Joe was also a coordinator for the Daily Targum's referendum and after that worked on the Joint campaign for New Jersey's Legislative District 14 campaign. 
Joe enjoys traveling, reading, fishing, and camping.
Rebecca Hilbert, Policy Assistant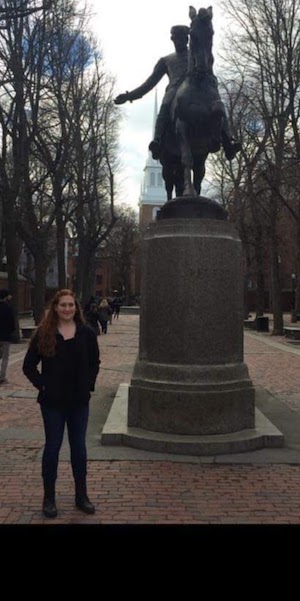 Rebecca Hilbert is the Environmental Policy Assistant at New Jersey League of Conservation Voters and holds a Bachelor's Degree from Stockton University in Environmental Studies. Growing up in Pennsauken, an urban area right across the bridge from Philly, Rebecca wasn't exposed to how important the environment was until she went away to a school right in the middle of the Pinelands. Being a part of the school's Model United Nations conference in the Galapagos Islands cemented the idea that environmental policy was where she wanted to head.
After graduating Rebecca spent a year gaining experience through various positions, first with the Fairfax County Park Authority working with their Natural Resource Department. Soon after, she was fortunate enough to work with two fantastic nonprofits. One was with the Pinelands Preservation Alliance coordinating their coastal restoration project along the NJ shore, and the second at Cooper's Ferry Partnership working on projects to improve the City of Camden. Rebecca hopes to continue exploring ways to protect and improve the environment in New Jersey.
Jason Krane, Director of Development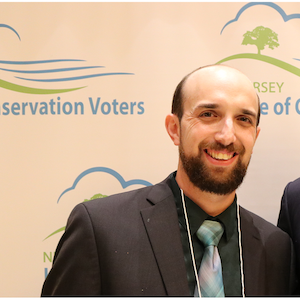 Jason Krane is the Director of Development for the New Jersey League of Conservation Voters. After graduating with a Bachelor of Arts in Communication from the University of Hartford, and a Masters of Public Administration in Nonprofit Administration from Seton Hall University, Jason worked for a few small nonprofits before spending over 8 years within the Jewish Federation umbrella on the Financial Resource Development teams.   
A lifelong resident of New Jersey, Jason and his wife currently live in East Windsor, NJ. Keeping his dedication to building a better Jewish community, Jason serves as an Executive Committee member for the Jewish Federation of Princeton, Mercer & Bucks County. When not working or volunteering, Jason can be found playing or walking outdoors on a local trail with his dog Kinglsey, or watching a New York Met or New York Jet game. 
Kai Mateo, Federal Climate Campaign Manager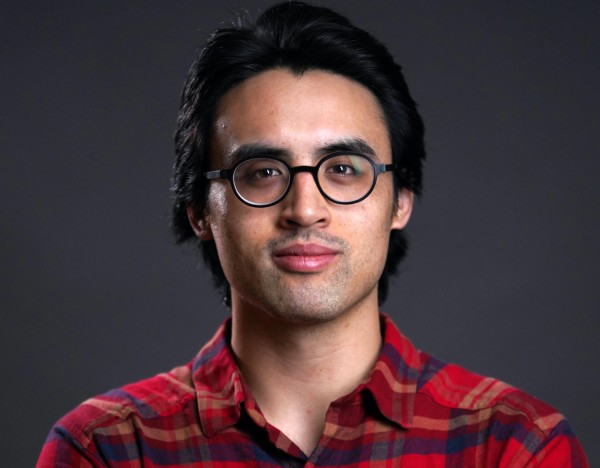 Kai Mateo is the Federal Climate Campaign Manager for New Jersey League of Conservation Voters, Conservation Voters of Pennsylvania, New York LCV, and Maryland LCV. He crafts strategy, liaises with the National League of Conservation Voters, and coordinates the state teams as they fight for strong federal climate legislation in Congress. Before joining LCV, Kai worked a Regional Relational Organizing Manager for the Democratic National Committee, where he was part of a team that built a groundbreaking, nationwide relational organizing program.
Kai has extensive experience in political campaigns, community organizing, and grassroots capacity-building with a variety of organizations, including the Recovery Advocacy Project, the Formerly Incarcerated Convicted People and Families Movement, the City of South Bend, the Leading Change Network, the Bloomberg City Leadership Initiative, and the Harvard Kennedy School, where he was a Teaching Fellow for Professor Marshall Ganz. He is a graduate of Deep Springs College and Harvard College, where he was a Gardner Fellow and a Mellon Mays Fellow. Raised in San Diego, Kai now lives in Philadelphia.
Hillary Mohaupt, Director of Social Media and Inclusion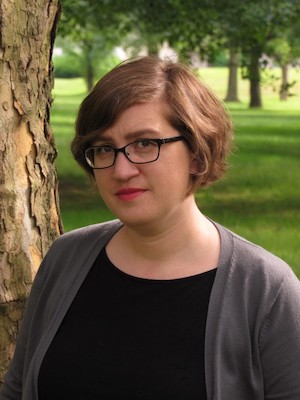 Hillary Mohaupt is the Director of Social Media and Inclusion for New Jersey League of Conservation Voters and Conservation Voters of Pennsylvania. She's spent over a decade helping small non-profit and cultural organizations tell their stories in print and online. A native of the Midwest, she enjoys exploring natural wonders across the US but prefers the restored prairies and woodlands of central Illinois. Hillary studied public history and the French resistance at Macalester College and the University of Delaware, and she holds an MFA in fiction from Pacific University in Oregon. 
Michelle Peal, Media Relations Manager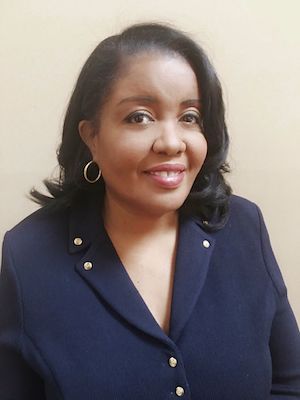 Michelle is the Media Relations Manager for the New Jersey League of Conservation Voters.  She is responsible for creating and implementing media strategies and increasing the media presence of the New Jersey LCV statewide.
Michelle previously worked as a communications consultant for various corporations and non-profit organizations.  She also served as an Outreach and Advocacy Consultant at Educational Testing Service and was Deputy Director of Communications at the New Jersey State Legislature, where she managed media relations for state senators. She began her career in Indiana as a radio and television news reporter.
Michelle earned a bachelor's degree in journalism and political science from Indiana University and a master's degree in broadcast journalism from Northwestern University.
A firm believer in the adage "to whom much is given, much is required," Michelle has dedicated her life to volunteerism. She served on the board of directors of Family & Community Services of Somerset County and is the Chair of the Trenton Public Education Foundation.
Eva Piatek, Digital Campaigns Manager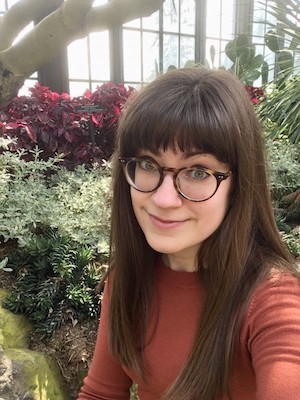 Eva Piatek is the Digital Campaigns Manager for New Jersey League of Conservation Voters and Conservation Voters of Pennsylvania. A proud Philly native, Eva has been living less than a mile from the Delaware River her entire life, so working on a program that supports the work of Watershed partner organizations hits right at home with her. 
Eva holds a master's degree in art history from Tyler School of Art at Temple University, and a bachelor's degree in Psychology and Philosophy from the University of Scranton. She has worked for various art museums and nonprofits in the Greater Philadelphia area over the years, primarily specializing in digital marketing, social media, and communications. Though she has spent most of her professional career advocating for the arts, Eva has always been an avid environmental advocate at heart. Some of her hobbies include traveling, baking, gardening, biking, and reading.
Molly Riley, Water Quality Coordinator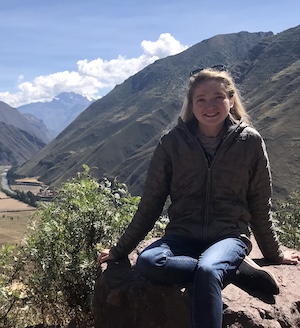 Molly Riley is the Water Quality Coordinator for the New Jersey League of Conservation Voters. Her interest in environmental issues was triggered at a young age when she learned about the history of her hometown in Morris County that was almost developed into an airport - along with the rest of the Great Swamp Watershed- in the 1960s but was preserved because of grassroots efforts. Molly graduated from Roanoke College with a Bachelor of Science in Environmental Studies and minor in American Politics. While at Roanoke, Molly was involved with organizations against the Mountain Valley Pipeline and developed a passion for environmental justice issues through the lens of the history of Appalachia that surrounded Roanoke, as well as seeing the firsthand devastation of Mountaintop removal in nearby areas in VA and West VA. 
After graduation, she came back to New Jersey, and continued her involvement with local environmental and political organizations. This led her to an internship at the state house with the New Jersey Senate Majority office working with the policy shop behind the scenes of the NJ Senate Environment and Energy Committee. After almost a year with the Majority Office, Molly went on to a field position with the Morris County Democratic Committee working with local and county races, and was field director and policy aid to a candidate vying for the Democratic nomination for an LD 25 legislative race.
Sydney Rosen, development assistant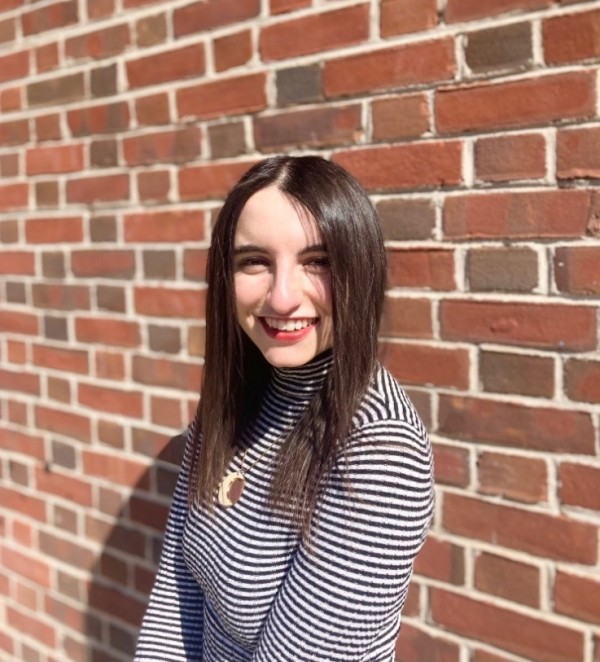 Sydney Rosen is the Development Assistant at the New Jersey League of Conservation Voters. She received her Bachelor's degree in Women, Gender, & Sexuality studies from Binghamton University. Since graduating, Sydney has worked as a Campaign Director in both Philadelphia and New York, raising funds for organizations such as Doctors Without Borders, the ACLU, and Planned Parenthood. 
Throughout 2020, Sydney oversaw the recruitment of hundreds of organizers and volunteers to conduct Get-Out-The-Vote phone banking for the November general election. Their focus was specifically on multiple swing states such as Florida, Pennsylvania, and Colorado to ensure that every voter was able to vote by mail amidst the COVID-19 pandemic.
Sydney is extremely passionate about protecting the environment, reproductive justice, and voting rights. Originally from Westchester, NY, Sydney loves spending her time reading, traveling, and searching for the perfect everything bagel with cream cheese.
Indigo Williams, Operations Assistant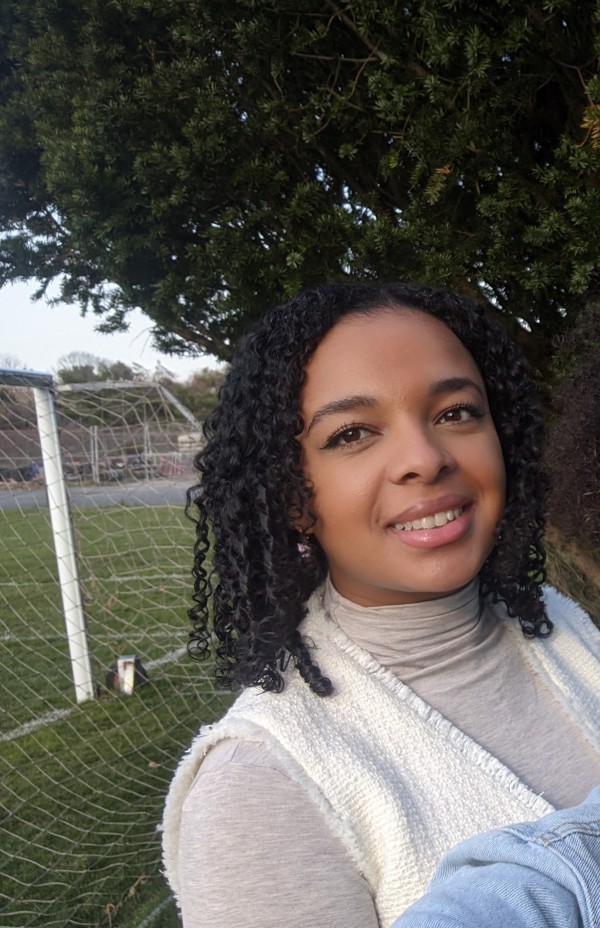 Indigo Williams is the operations assistant for the New Jersey League of Conservation Voters. She received her bachelor's degree in Business Administration with a marketing concentration from Montclair State University. Indigo has always been passionate about racial justice and equity in our communities and wants to put an end to environmental racism.
Over the past few years, Indigo has been helping to create bridges in her community through One Ocean County and Moishe House Without Walls of Ocean County. As an adventurer and self-care advocate, Indigo enjoys hiking in national and state parks, traveling, reading, and playing musical instruments.
Kristin Zilcosky, Director of Digital Engagement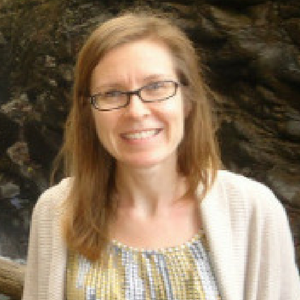 Kristin Zilcosky is the Director of Digital Engagement for New Jersey League of Conservation Voters and Conservation Voters of Pennsylvania. Kristin is spearheading an exciting program to protect the Delaware River Watershed, building a digital "megaphone," a list of 80,000 email activists who will be educated and mobilized, to support the work of the Watershed partner organizations. Before launching this project, Kristin served as the Digital Director for NARAL Pro-Choice America in Washington, DC. Kristin joined NARAL Pro-Choice America in 1999 and led the organization's online campaigns, including email marketing, mobile advocacy, and social media. Before joining the world of progressive politics, Kristin did historical research. Kristin hails from upstate New York and graduated Phi Beta Kappa from Trinity College in Hartford, CT with a degree in American Studies.