When the well's dry, we know the worth of water.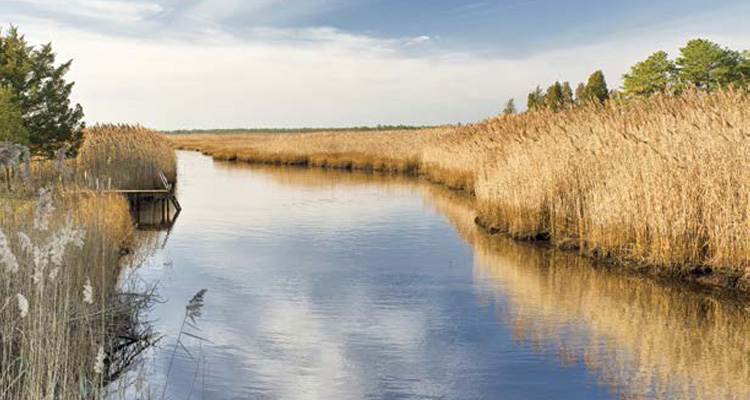 Clean water is essential to the citizens, environment and economy of New Jersey. Studies by the New Jersey Department of Environmental Protection (DEP), the U.S. Geological Survey and others show critical deficiencies in water supplies and quality. Further, New Jersey is not meeting federal or state standards, failing to implement green infrastructure practices, overpumping aquifers and surface waters, causing saltwater intrusion, polluting rivers and estuaries, and is using water  unsustainably. Fortunately, with well-established regulatory reforms, incentives and financing programs, New Jersey's water issues can be addressed.
The outgoing administration rolled back critical clean water protections, seriously jeopardizing water quality and quantity in New Jersey, while failing to address key deficiencies in the state's water supply and water quality protection programs. Among  the safeguards weakened were the Flood Hazard Act rules, the Fresh Water Wetlands rules, Water Quality Management Planning rules, groundwater standards, Water Allocation rules and Highland's septic density tandards. These rollbacks compromise pollution standards and encourage inappropriate development.
In addition, proposed draft municipal separate storm sewer systems permits should be strengthened, surface water quality standards should be improved and combined sewer overflow permits issued by the DEP must be enforced to protect public health.
Maintaining clean water in the state's rivers, lakes, streams, bays and estuaries is also vitally important to the quality oflife and economy in New Jersey. Currently, there is only one watershed — Flat Brook — that marginally meets all federal surface water quality standards. Water bodies that do not meet the standards of the Clean Water Act are considered impaired. States are required to address this by using Total Maximum Daily Loads (TMDLs) which determine how much pollution a water body  can receive and still meet water quality standards. The TMDL implementation plan specifies how to achieve this by identifying what pollutants must be reduced and from what sources. Ideally, pollution limits are then incorporated into permits and enforced by the DEP.
Another critical tool — antidegradation designations — establish important protections (such as limiting discharges and development) for water bodies that currently meet or exceed water quality standards.
The DEP confirms that there is an increasing concentration of many pollutants and a statewide negative trend toward impaired conditions in surface waters, especially a trend toward the degradation of non-impaired waters. It is crucial that this be reversed.
Drinking water is another area that requires action. Many water systems in New Jersey have exceeded federal Safe Drinking Water  Act standards for lead, including those serving schools and medical centers. Lead in housing and soils also remains a concern as well because there is no safe level of lead exposure.
Water supply plan updates are imperative. The New Jersey Water Supply Management Act requires the State Water Supply Plan to be updated at least every five years. The last update was in 1996. The outgoing administration proposed a plan that projects significant water supply deficits in half of New Jersey's watershed management areas; however, it consists of existing and antiquated data and lacks the components needed to guide state water supply operations and to identify solutions.
Recommendations
Reverse rollbacks and adopt stronger protections for clean water
Remedy surface water quality issues
Address lead in drinking water
Protect water supply
First 100 Days
Oppose the adoption of the 2017 draft state Water Supply Plan. Direct the DEP to update, revise and re-propose
Prevent the adoption of proposed Freshwater Wetlands Rules
Showing: 3 of 3
First Year
Direct DEP to revise, propose and adopt stronger protections for clean water to ensure state standards safeguard New Jersey's water from federal and former state rollbacks
Revise Water Allocation Rules and Water Quality Management Plans to ensure New Jersey has adequate safe drinking water
Require that water quality plans, rules and standards address current and future impacts of climate change
Restore Water Quality Management Plan (WQMP) requirements that municipal zoning be consistent with these Plans
Prepare and adopt TMDL plans for all impaired unaddressed water bodies
Integrate Surface Water Quality standards and TMDL plans with permitting programs
Improve Surface Water Quality standards, including for tidal waters
Develop meaningful policy options that address both water quality and quantity and include protections for aquatic life and resources
Coordinate a chapter of the Water Supply Plan with the state Climatologist on climate's impact on New Jersey's water supply
Ensure that Water Quality Management Plans are consistent with the state Water Supply Plan
Expand and strengthen antidegradation designations of water bodies
Update data and develop population and demand projections to address water supply for at least two generations (40 years) ahead
Showing: 3 of 12
First Term
Adopt the state Water Supply Plan
Adopt and implement revised water regulations, standards and plans
Increase lead testing of drinking water especially among vulnerable populations
Revise state Board of Education lead testing requirements to include every school and childcare center and publicly disclose reports
Implement all TMDLs and enforce permit conditions that support existing TMDLs
Develop a capital program to remove lead from drinking water and from housing, schools and soil
Double New Jersey's Environmental Infrastructure Trust budget for principal forgiveness loans for replacement of drinking water infrastructure contaminated by lead to $60 million per year, raise the cap per project to $3 million and revise program requirements so funding goes to communities most in need
Increase education and outreach from NJDEP and New Jersey Department of Health (NJDOH) on the dangers of lead poisoning, how to address and minimize lead in drinking water, and what funding is available to mitigate lead
Showing: 3 of 8