Fire made us human, fossil fuels made us modern, but now we need a new fire that makes us safe, secure, healthy and durable.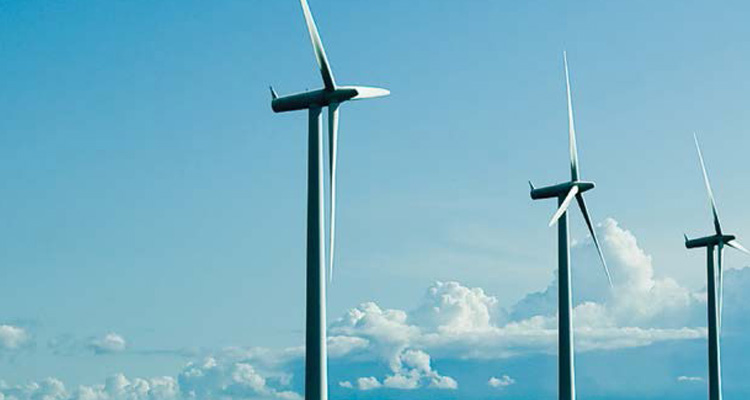 The Clean Energy Fund is one of six programs financed by the societal benefits charge (SBC) established by the Electric Discount and Energy Competition Act. Most of the money is generated by large users of energy. Intended uses include support for the Clean Energy Program to fund clean energy investments and energy efficiency. Unfortunately, more than $1.5 billion in Clean Energy Funds have been diverted to help balance the state budget. This expropriation hurts New Jersey's efforts to switch to cleaner fuels to produce electricity and eliminate dependency on fossil fuels. All told, clean energy in New Jersey starts with protecting the Clean Energy Fund.
Attaining 100 percent clean energy by 2050 also requires planning, planning and more planning. New Jersey's Energy Master Plan acknowledges a mandate to reduce GHG emissions by 2050 while it encourages the use and expansion of fossil fuel infrastructure. Indeed, the state's blueprint for energy is due for an overhaul. Pipelines, compressor stations and gas-fired power plants are being built without needs analyses. This infrastructure sprawl can cause irreparable damage and contributes to increased greenhouse gas emissions — exacerbating adverse health effects for New Jersey residents — and crowds the market for renewable energy.
One obvious path for clean energy is to harness offshore wind. Because of its geographical location on the East Coast, New Jersey represents a viable and productive hub for the offshore wind industry. More than a decade ago, New Jersey was poised to become a leader in offshore wind, and even in the early days of the outgoing administration it looked as though New Jersey would establish itself as the first state in the nation to move forward. Disappointingly, the landmark 2010 Offshore Wind Economic Development Act has seen almost no progress since its passage.
Recommendations
Stop diverting funds from the clean energy fund
Revise the state energy master plan
Require New Jersey to reach 100 percent clean renewable energy as soon as possible and no later than 2050
Establish offshore wind
First 100 Days
Begin process of revising Energy Master Plan
Stop diverting Clean Energy Fund money immediately
Work with state Treasury and New Jersey Board of Public Utilities (BPU) to allocate funds as intended for financing renewable energy and energy conservation programs
Ensure that all planning for the next fiscal year budget allocates Clean Energy Fund money for its intended uses
Support a constitutional amendment to prevent future diversions
Disallow approval of new fossil fuel infrastructure projects such as pipelines, compressor stations and power plants until there is a revised Energy Master Plan
Prioritize the repair and replacement of 6,000 miles of aging gas distribution lines to improve energy efficiency and safety using advanced leak detection and quantification methods
Update the Renewable Portfolio Standard (RPS) to reach 100 percent clean renewable energy from Class I renewables by no later than 2050 with strong short- and intermediate-term targets, including a benchmark for 50 percent renewable energy by 2030
Increase specific requirements in the RPS for offshore wind to a minimum of 3,000 megawatts by 2025 and between 3,000-4,000 megawatts by 2030
Maximize the growth of solar
Establish an offshore wind program, including an offshore wind renewable energy credit program through BPU that gives certainty to offshore wind developers and allows for securement of financing for turbines
Showing: 3 of 11
First Year
Develop a new Energy Master Plan that emphasizes energy efficiency and a transition to 100 percent clean Class I renewable energy derived from solar or wind power and other renewable sources
Ensure that the Energy Master Plan runs through 2030, prioritizes emission reductions in Environmental Justice (EJ) communities and puts the state on a pathway to meet, if not exceed, the 2050 emission reduction targets under the GWRA with specific emission reduction targets by sector and a benchmark of 50 percent renewable energy by 2030 with the ultimate goal of being fossil fuel free by no later than 2050
Direct the BPU and DEP to require proposed energy infrastructure projects be consistent with this plan
Rely upon Class I renewables and disallow options into the RPS law such as garbage incinerators, nuclear, large-scale hydroelectric or options that continue reliance on fossil fuels like carbon capture and sequestration (CCS) or gas power plants
Use BPU's existing statutory authority to adopt an energy efficiency portfolio standard and require a 30 percent reduction below 2015 levels for electric and natural gas usage by 2030 with clear and measurable interim benchmarks and support for conservation programs
Prioritize energy efficiency programs for low income and communities of color
Require BPU to fully evaluate the state's full potential for offshore wind, including capacity, preliminary siting scenarios and economic analyses for offshore wind that includes the social cost for carbon
Ensure BPU RFPs allow phased implementation, require the use of domestic materials and other labor agreements to allow for local workforce training and benefits for NJ labor
Conduct comprehensive ocean planning or marine spatial planning to address potential issues including navigational conflicts and impact on habitat, fish, birds and wildlife
Showing: 3 of 9
First Term
Implement the Energy Master Plan
Implement robust energy efficiency programs that reduce the demand for energy while creating jobs in local communities
Establish a grid modernization stakeholder process and develop a measurable, time-specific plan that requires electricity service providers to submit grid modernization plans that include voltage optimization, advanced metering infrastructure, customer access to data and strong metrics
Report progress to reduce energy waste, spur innovation and accelerate market penetration of clean energy technologies
Prioritize the creation of a regional hub for turbine manufacturing that could serve as a location for domestic component manufacturing, assembly and delivery to the region via cargo ship at a deep-water port, reducing GHG from transportation and benefitting local economies
Showing: 3 of 5