Nature is not a place to visit. It is home.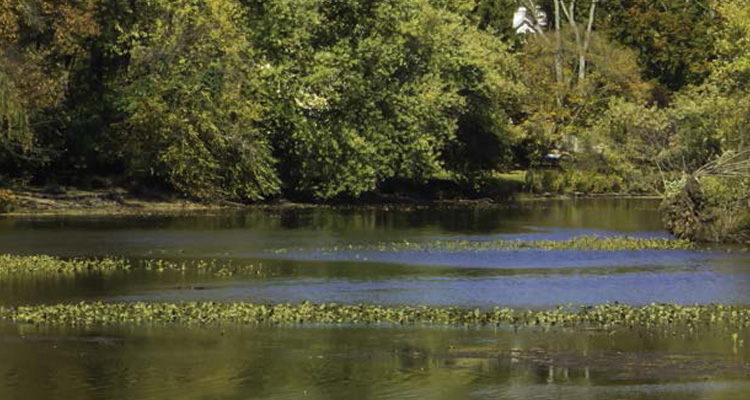 Open space and parks are essential to quality of life in New Jersey and are a major contributor to the $42 billion tourism industry. Open space preservation protects water resources, cultivates biodiversity and fulfills the recreational needs of citizens.
All New Jersey residents should have easy access to parks and open space. However, many of New Jersey's urban areas are shamefully short of parkland. Parks strengthen communities and make neighborhoods more attractive places in which to live. DEP budget cuts have stifled operations and impaired maintenance. One ongoing problem is that the Division of Parks is required to relinquish gate and lease receipts to the state which should ideally be reinvested back into the upkeep of parkland.
Planning resources, inventories and assessments for restoration and stewardship of parks and natural resource lands such as forests, open space and natural areas are also insufficient. What's more, implementation legislation guiding the expenditures of the dedicated Corporate Business Tax (CBT) open space funds sunsets in Fiscal Year (FY) 2019. Support is needed for municipal, state and county open space, farmland, park and historic preservation and stewardship investments.
Recommendations
Support open space and protect natural resources
Provide adequate funding for land preservation, parks and staff
First 100 Days
Increase funding for Green Acres staff in the next budget
Showing: 1 of 1
First Year
Support implementation legislation to guide the expenditure of future CBT funds after 2019 in a reliable, transparent method to eliminate the reliance on fund allocation through the annual appropriations process
Protect existing parks and create new urban parks by securing budgets and funding for maintenance and program staff at the Division of Parks and Forestry
Pursue the re-adoption of Green Acres rules that address urban areas
End the revenue-draining practice of relinquishing "excess receipts" to the state
Allow nonprofits to apply for funding for park improvements and development to expand beyond urban aid communities
Showing: 3 of 5
First Term
Establish state parks in cities like Trenton, Newark and Camden
Protect and direct Natural Resource Damages funds to earmarked communities for the creation of urban and other parks
Disallow privatization and commercialization of parks
Identify robust stewardship funding for planning, inventories and assessments for natural resources as well as operations and maintenance for all lands including preserved land that protects water, forests, parks, wildlife management areas, natural areas, protected habitat and blue acres lands
Increase funding for Divisions of Parks and Forestry and Fish and Wildlife, including the Natural Heritage Program, Natural Areas Program and Natural Lands Trust where disproportionate cuts have curtailed operations, maintenance and stewardship
Showing: 3 of 5