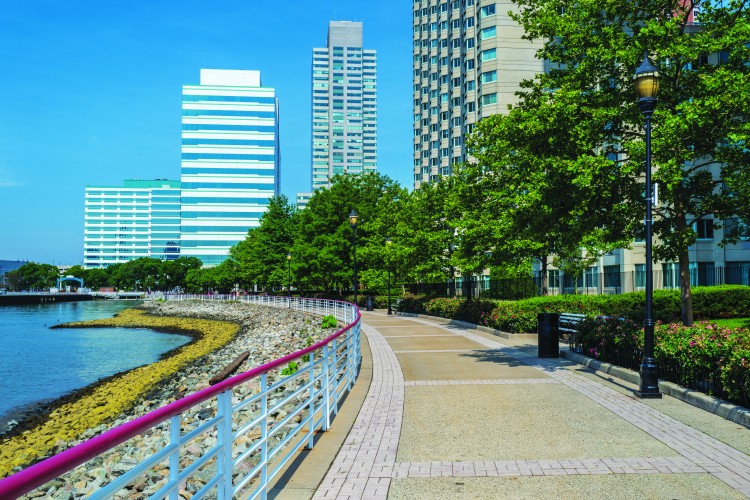 The built environment touches all aspects of our lives, encompassing the buildings we live in, the distribution systems that provide us with water and electricity, and the roads, bridges, and transportation systems we use to get from place to place. It can generally be described as man-made or modified structures that provide people with living, working, and recreational spaces.  (US EPA)  In short, the built environment is our communities.
Primary Concerns:
Aging infrastructure in many older centers limits the absorption of new population and business growth.
Unsafe streets for pedestrians and bicyclists of all ages and an overabundance of car-centric communities will require significant planning and investment to retrofit into walkable places.
Current policies support outdated growth and development patterns.
Lower-income communities and communities of color rarely have an appropriate seat at the table when redevelopment projects are being planned and developed.
Freeways and wide urban aerials concentrate air pollution locally and create segregated communities within cities, especially across racial lines, and increased car reliance.
Many communities lack the capacity to adequately plan for and implement adaptation practices.
Buildings account for around 31 percent of statewide greenhouse gas emissions, but making these buildings more energy efficient also means addressing any lead contamination and air pollution issues they may have.
Lack of long-term support for urban agriculture stymies a means to provide local food access and career path opportunities.
Missing out on the opportunities of schoolyards to address recreational and stormwater management issues in neighborhoods.
Not Started
In Progress
Completed
First 100 Days

First 100 Days

First 100 Days

First 100 Days

First 100 Days

First 100 Days

First 100 Days

First 100 Days

First 100 Days

First 100 Days

First 100 Days

First 100 Days

First 100 Days

First 100 Days

First 100 Days

First 100 Days

First 100 Days

First 100 Days

First Year

First Year

First Year

First Year

First Year

First Year

First Year

First Year

First Year

First Year

First Year

First Year

First Year

First Year

First Year

First Year

First Year

First Year

First Year

First Year

First Year

First Year

First Year

First Year

First Term

First Term

First Term

First Term

First Term

First Term

First Term

First Term

First Term

First Term

First Term